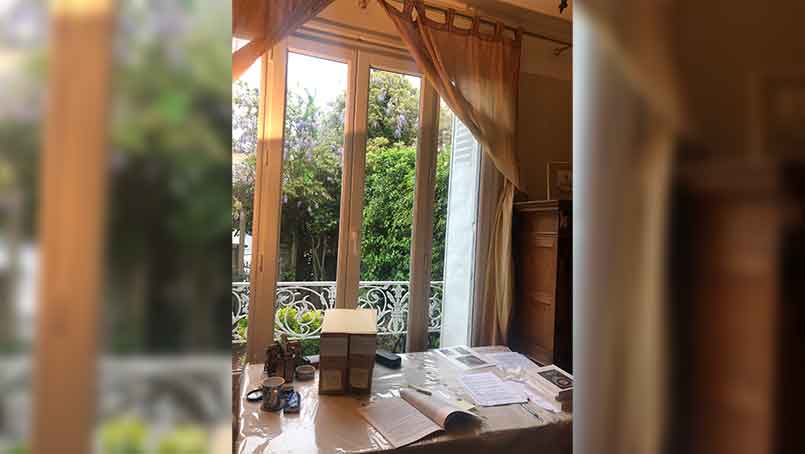 15 May

Research for my next book at Nekbakht Foundation, Suresnes, France

As I sit at this desk, I am deeply aware of the precious privilege it affords me. In the midst of composing my upcoming book on the profound subjects of Self-realization and individuation as explored within Western Sufism and analytical psychology, I find it essential to express my heartfelt gratitude to two remarkable individuals.

First and foremost, I extend my sincere appreciation to Qahira Wirgman, the editor of the Complete Works. Qahira's invaluable guidance, support, and expertise have played an instrumental role in shaping and refining my ideas. Her meticulous attention to detail and dedication to the project have been truly remarkable, and I am profoundly grateful for her contributions.

Additionally, I wish to express my deep appreciation to Hind-Sahar, whose meticulous preparations facilitated my Sufi research and stay in Suresness, France. Hind-Sahar's careful arrangements and thoughtful assistance have provided me with the necessary environment and resources to delve into the depths of my research. Her commitment and support have been instrumental in enabling my journey of exploration and discovery.

I am humbled and filled with gratitude for the invaluable contributions of Qahira Wirgman and Hind-Sahar. Their dedication, expertise, and unwavering support have made this endeavor a truly enriching and fulfilling experience. I am honored to have them by my side as I embark on this transformative journey of self-realization and the integration of Western Sufism and analytical psychology.