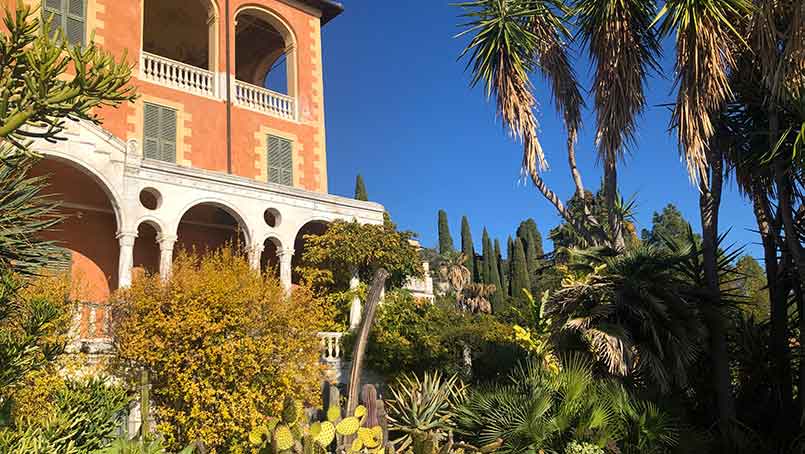 28 Apr

Leading with Integrity, Airole, Italy

The Leading with Integrity program was a great success and completely booked.

During the program, we took inspiration from Sir Thomas Hanbury, a renowned businessman, gardener, and philanthropist who dedicated himself to creating the Hanbury Botanical Garden. Today, this garden is a unique sanctuary that boasts over 6,000 species, each thriving in the environment that best suits it. The curators continuously work to develop and maintain this beautiful park, which has become the largest acclimatizing park in Italy. The Garden serves as a symbol of integrity, representing the integration and absorption of diversity both within oneself and among people, ultimately guiding us towards wholeness.

Seated within the Garden's serene beauty, participants of Leading with Integrity engaged in profound dialogues about the role of inner and outer beauty, diversity, and accommodation in upholding integrity – matters of the soul that I believe all leaders need to address.

The nation's commitment to preserving the Hanbury Gardens is a prime example of integrity in action. The Italian State purchased the Gardens in 1960, and they were entrusted to the Istituto Internazionale di Studi Liguri. Since 1983, the University of Genoa, in collaboration with the Ministry for Cultural Heritage and Activities, has been managing the Gardens. In recognition of its unique beauty and value, the Hanbury Gardens were added to UNESCO's World Heritage List in 2006.