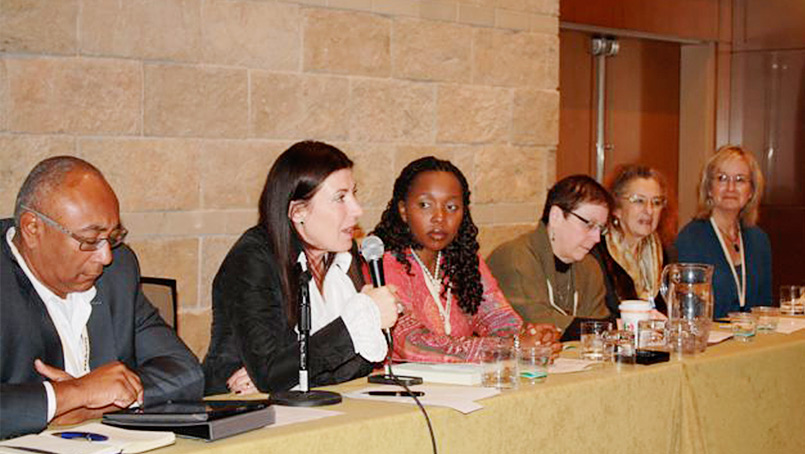 25 Oct

International Leadership Association, Denver USA

On the day that Obama visits Denver in pursuit of votes, the International Leadership Association opens its 14th Global Conference here, "Leadership Across the Great Divides".

With the following quote the ILA President set the tone: "Imagination is more important than knowledge. For knowledge is limited to all we know and understand, whereas imagination embraces the entire world and all there ever will be to know and understand." – A. Einstein, the wandering professor, citizen of four nations, cross-disciplinarily proficient…

Our panel consisted of, left to right, Zachary Green, Eliane Ubalijoro, Katleen Allen, Barbara Mossberg, Carol Pearson (CHAIR)

I believe it will take enormous imagination to understand new relationships that are driven by interdependencies that nobody can fully comprehend. The context of leadership is becoming increasingly Multi-cultural – geographically, professionally, and in every other way. We must seek the courage to abandon habitual ways of leading and instead seek to work with all the forms of art and knowledge to truly work together.

In The Transforming Leader, you find an overview of what transformational leadership is, how it works, and how it is evolving, I was presenting on Murray's and my article based on the work we do in Zurich with groups of executives to foster their ability to creativity and ways of imaging the future, free of the confinements of the past.